Growth Technology Limited started its journey in 2011 with the objective to provide solutions in the field of security surveillance. Growth is a direct importer of various international brands of CCTV Cameras, Time Attendance & Access Control, PA & PABX System, Intruder & Fire Alarm System, Networking Devices and other Automated Security Equipment for commercial, industrial, government and home surveillance applications.
Last Eight years, we have provided solutions of security and controlling systems to over 100 corporates and individual clients including large corporate offices, factories, universities, banks and Government  organisations.
We are identified as reliable importer and service provider of:
CCTV Solutions
Access Control
Fire & Intruder Alarm
PA & PABX Solutions
Networking Devices
Building Automation
Tracking Devices
Electronic Goods
Importer and Service Provider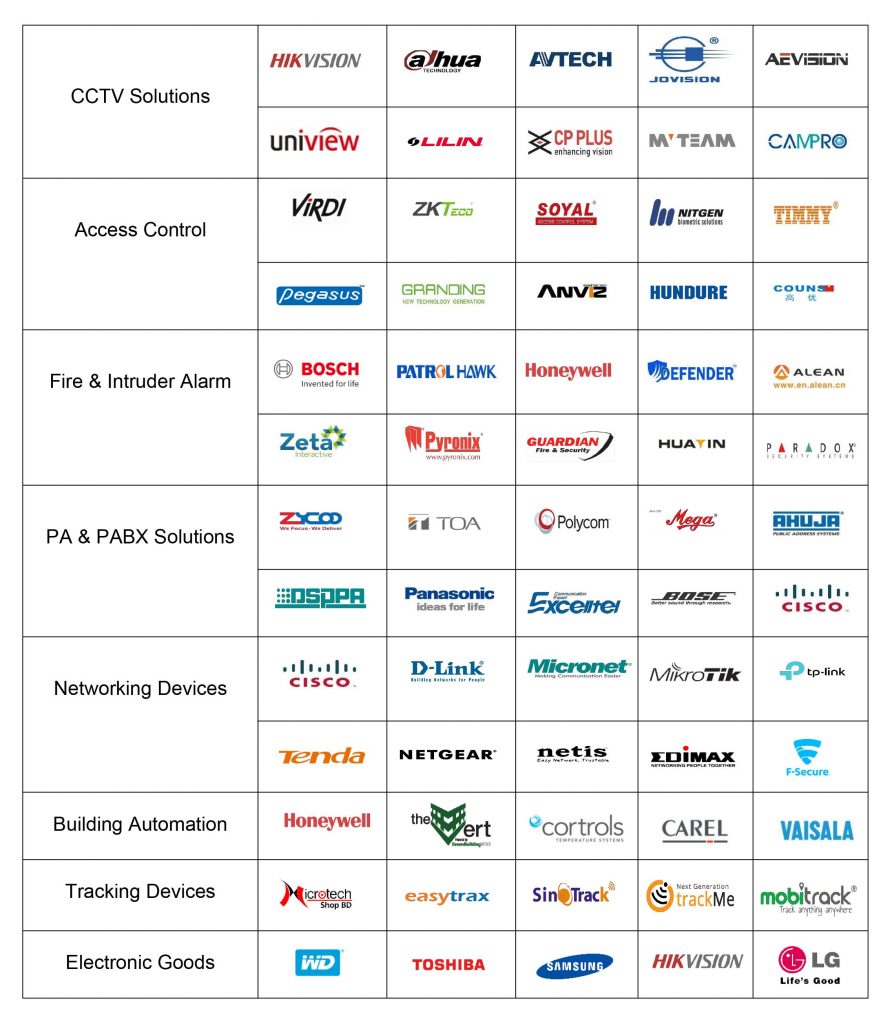 To ensure high quality and up to date technological solution for our valued clients in terms of security surveillance and control management system by providing uninterrupted after sales services.
To become one of the most admired companies in our country in the field of security and control automation.
1. Providing right service and keeping commitments with full integrity
2. Offering customised product & services.
3. Prioritising our internal and external customers opinion.
4. Providing cost effective solutions and maintaining long term relationship.
5. Improving work-life and increasing comfort, security and productivity.
1.  We never compromise our values.
2. We always ensure to provide original products.
3. 1/3 years warranty / repair service/ replacement guarantee in selected products.
4. 24/7 dedicated customer services all over the country.
5. Experienced Technical team.